On behalf of Kennesaw Kennel Club, Inc, Oconee River Kennel Club and the Savannah Kennel Club, we want to welcome you to the Winter Wonderland Cluster Website!
Our yearly Cluster, now six exciting days of shows and NOHS competition, held in Perry, GA at the Georgia National Fairgrounds in the latter part of November and into December, is fast becoming the place to be!
All members of this Cluster believe that Dog Shows should be a fun and enjoyable experience! We hope you will join us this year!
Our Cluster this year and for 2020, will span Thanksgiving Day, with the two Savannah Kennel Club shows being on Tuesday and Wednesday. We will be off for Thanksgiving Day and then back for the Kennesaw and Oconee River shows Friday through Monday.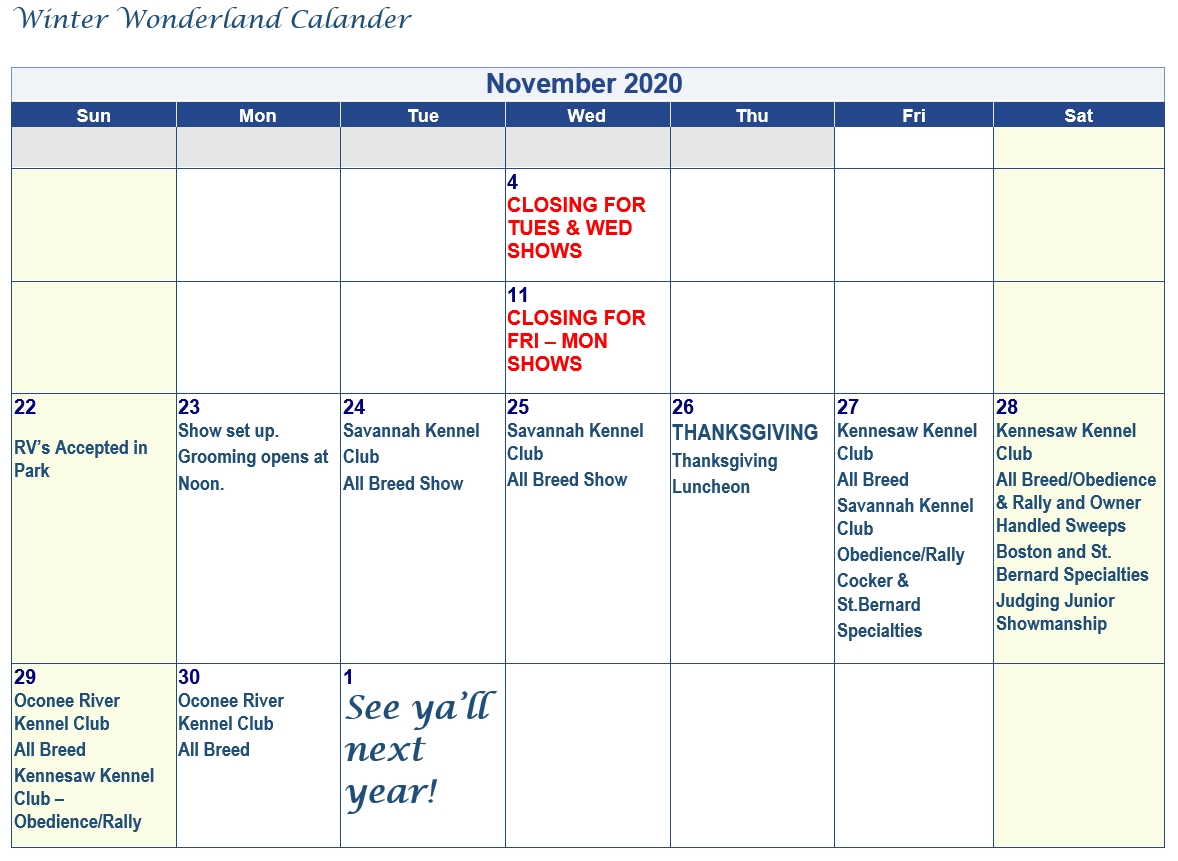 The Cluster will have a Thanksgiving luncheon on the show grounds. It will be catered by Cracker Barrel and will be available for any exhibitors that wish to participate for a nominal charge. Menu and pricing will be in the Premium List.
The Kennesaw Kennel Club will once again hold our Owner Handled Sweepstakes on Saturday after BIS. We will also have our Best Decorated RV Contest and our Saturday Ugly Christmas Sweater Contest! We have a lot of fun with both of these events and we would love for you to participate! Come for the enjoyment of the dogs, friends and start to celebrate the Season!